27 November, 9 am
Academic Conference Centre
Czech Academy of Sciences, Husova 4a, Prague 1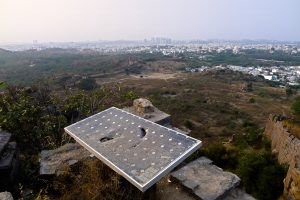 Global climate changes in the beginning of 21st century bring not only environmental problems, but also rising consciousness of the population and formation of various iniciatives trying to counter the environmental changes. How do the people in various regions of the world respond to the global environmental problems? Which individual and collective strategies do they develop? Can we draw inspiration from the developing countries and their traditional models of coexistence with the nature in answering the environmental crisis?
Interdisciplinary conference will focus on the topic of social and environmental movements, politics or communities both in Czechia and abroad. It will explore how the values and lifestyles, but also institutions and socio-economic orders are transforming due to the global changes. It will focus on the iniciatives, which interconnect global problems and put forward the methods how to solve them glocally with the help of both modern and traditional knowledge.
Conference programme including abstracts (in Czech)
Programe in print version (PDF, in Czech)
Abstracts (PDF, in Czech)