18 May 2017, 5 p.m.
Academic Conference Centre
Czech Academy of Sciences, Husova 4a, Prague 1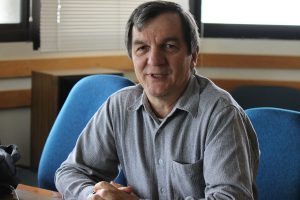 Institute of Sociology of the Czech Academy of Sciences invite you to the Thursday Sociological Seminar of Prof. Dr. Emil A. Sobottka (President of the Brazilian Sociological Association, professor of sociology at the PUCRS University, Porto Alegre, co-editor of the Civitas Journal of Social Sciences) with a lecture "What is going on with citizenship in Brazil?".
If citizenship is understood as a status that a political community gives its members, and we assume that the community can enrich this status in very different ways, investigating the development of citizenship of a country allows knowing a lot of its political and social life. In Brazil, authoritarian governments have usually increased social rights, but they have reduced civil and political rights. Because of this, the citizenship in this country had a different development from that classically described in the literature. The Constitution of 1988 finally brought a remarkable and balanced enrichment of citizenship status. After the parliamentary coup of 2016, however, a rapid emptying of citizenship began cutting social rights, without significantly affecting the other dimensions. The paper analyzes this trajectory.