23 November 2018
The Czech Academy of Sciences, room no. 205
Národní 3, Prague 1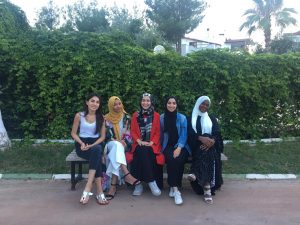 The conference will focus on the complexity of Muslim feminist approaches to Islam, on discourses about gender equality in the Qur´an and on various expressions of Muslim women fighting for emancipation from patriarchy to show that Muslim women have both the power and agency to change patriarchal settings in their societies and organizations.
Please register at mekhrangez.rakhmonov@std.antalya.edu.tr by 21 November 2018.