20–21 September 2017
Vila Lanna
V Sadech 1, Praha 6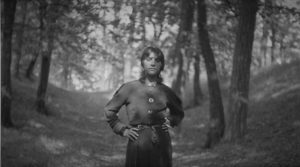 Understanding the genocide of the Roma during World War II seems crucial for understanding the post-war history of Romani families and communities across Europe. At least 130,000 Roma were killed as a direct result of racial policies pursued by the German state, its allies, and other European states between 1933 and 1945. Some activists and scholars claim that as many as half a million Roma were killed. Yet although the mechanisms and scope of the Roma Holocaust are now partly understood, the legacies of mass killing, ghettoization, sterilization, and slave labour for first-, second- and third-generation survivors are still unknown. It appears likely, however, that understanding the trauma of the mid-twentieth-century genocide, as well as its contested recognition by majority societies, is of paramount importance for understanding the persistent discrimination against European Roma today.
The conference is a joint event bringing together two recent academic initiatives focusing on the research on the history of the Roma and supporting new approaches in the field: the Prague Forum for Romani Histories and the Research network on 'Legacies of the Roma Genocide in Europe since 1945', which is funded by the Arts & Humanities Research Council (AHRC, United Kingdom). Both initiatives aim at fostering a debate on the history of Roma as part of European history and contemporary European society.
The conference includes an exhibition opening and discussion with members of Czech and German Roma and Sinti genocide survivor's families.