29 April 2019
Academic Conference Centre
Husova 4a, Prague 1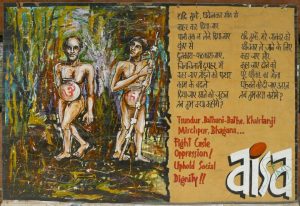 This international workshop will focus on the rise of caste and religious divisions and possible languages of secularity in contemporary India. It will explore the persistence of pre-modern identities and cleavages in contemporary Indian politics such as caste and community with special emphasis on Dalit assertion, and their consequences for the Lok Sabha general election which is taking place in April–May 2019.
Programme (PDF)
Abstracts (PDF)
The workshop is organized by the Institute of Sociology of the Czech Academy of Sciences, Centre of Global Studies at the Institute of Philosophy of the Czech Academy of Sciences, and Institut für die Wissenschaften in Vienna within the Research Programme "Global Conflicts and Local Interactions", Strategy AV21.