19 November 2019, 3:30 pm – 7:00 pm
Czech Association of Science and Technology Societies
Novotného lávka 200/5, Prague 1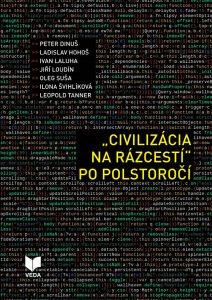 The workshop with the presentation of two new books will focus on the historical themes and their timeliness and limits, particularly in the fields of social and political justice and changes in civilization in a global framework.
Miloslav Pauza, An idea of structural democracy. The main ideas of the book, in which you will find analyzes of the work of T. G. Masaryk and other important authors, will be presented by its author: Miloslav Pauza.
Team of authors, Civilization on the crossroad after half a century. The book will be presented by its authors: Ladislav Hohoš, Peter Dinuš, Oleg Suša, Jiří Loudín.