18–19 November 2019
Czech Association of Science and Technology Societies
Novotného lávka 200/5, Prague 1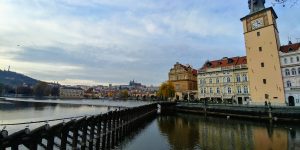 Lectures and discussions focused on civilizational analyses and a concept of structural democracy. They dealt with updates of the historical themes and their limits, particularly in the fields of social and political justice and civilizational changes in a global framework. The main speakers were Oleg Suša, Jiří Loudín, Ladislav Hohoš, Peter Dinuš, and Miloslav Pauza. Workshops were a part of the 19th edition of the annual Czech and Slovak conference "Filosofie a sociální vědy".